Description
Explorer LR quad is the masterpiece of the collaboration between Flywoo and #micro long range original creator Dave_C .  #Micro long range is a brand new field, and we will explore more fun in this field with Dave_C in the future.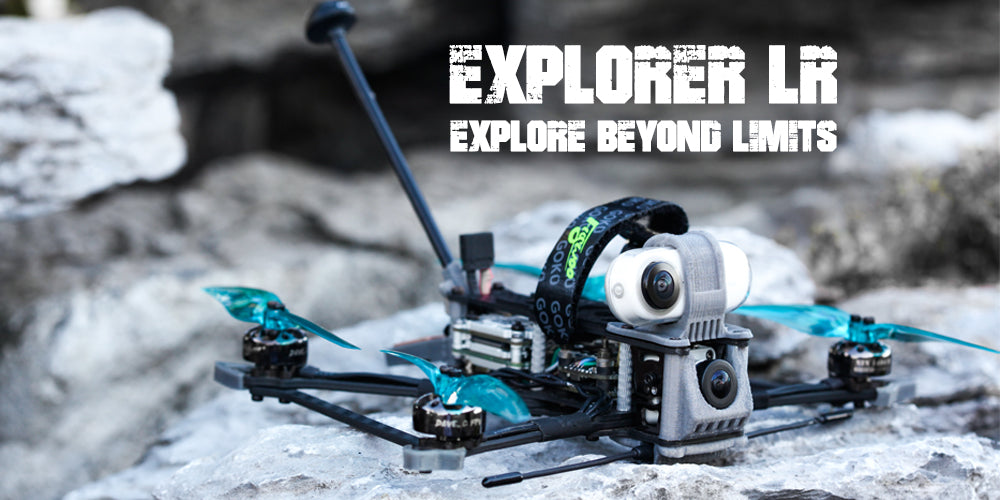 For me personally, Long Range cruising through epic landscapes is the best thing about FPV! But unfortunately, it was always kind of difficult to practice legally and without bothering people with all the noise a massive 6 or 7" long range quad produces.
So the basic idea behind the original Project #MicroLongRange was born: Scale down a 7" long range quad until it is below 250g take off weight. With the support of an awesome community on Facebook and Instagram as well as a massive development effort by Flywoo, this concept has seen a lot of improvements that are now all implemented in the Explorer LR!
This tiny quad is equipped with GPS, Crossfire and an independent model finder to give you the necessary confidence to push it to the maximum range of digital and analogue video transmission. The powertrain with it's GOKU 16x16 stack and the all new 2700kV 1404 motors spinning 4" props is optimized for maximum efficiency and low weight: Flight times of way over ten minutes on a regular 850mah 4S LiPo battery are easily achievable! Cruising speeds of 40-50 kph (25-30mph) are astonishingly high for such a small quad and have allowed me to do 10km (6 mile) round trips easily. And the best thing about it: It's incredibly quiet! You will barely be able to hear it flying by as soon as you are a few dozen meters away. "
                                                                        ----- Dave_C FPV 

Highlights & Specification :
1\ The lightweight 4-inch quad below 250g even if you connect with the battery, meet the current requested of FAA rules. Easy to control and long flight time, we strongly recommend to FPV beginners and pilots who like to cruise!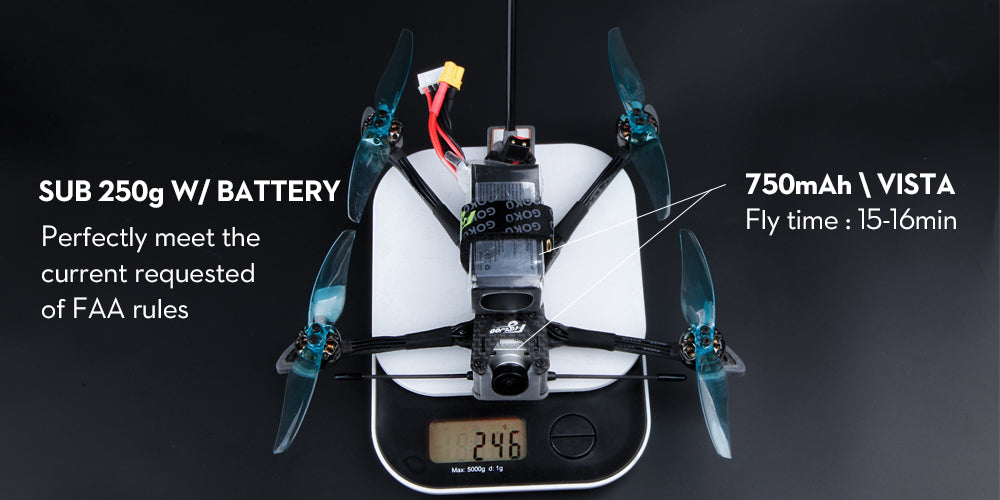 2\ Equipped with GOKU 16X16 MICRO STACK, and NIN 1404 v2-2750kv, support 4s battery. You can get up to 20 minutes for cruising! So this is a quad that is very suitable for FPV beginners and long range enthusiasts!
.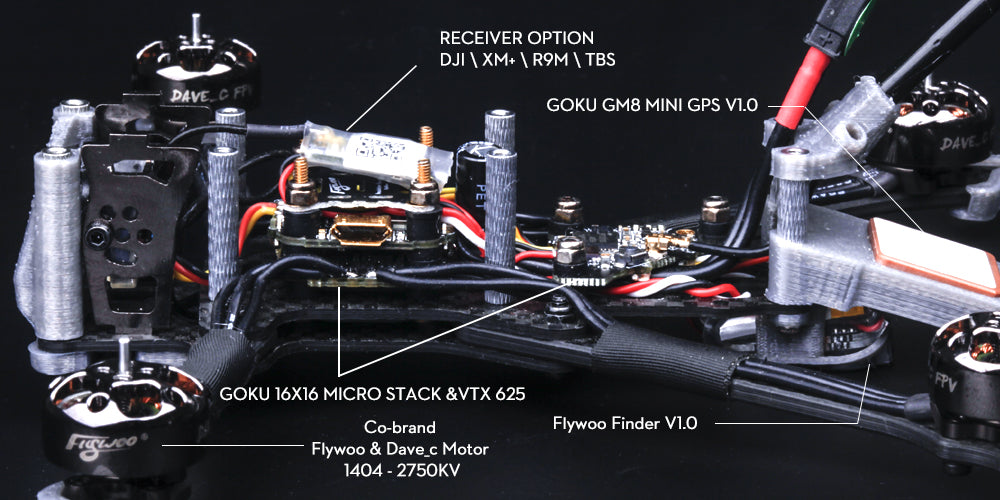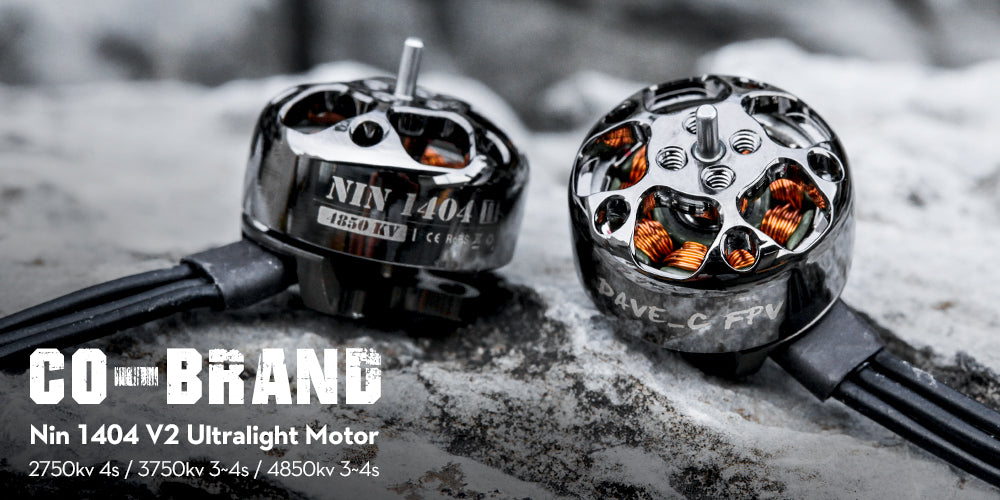 3、We recommend installing side carbon fiber plate to increase the strength and stability of the Arm.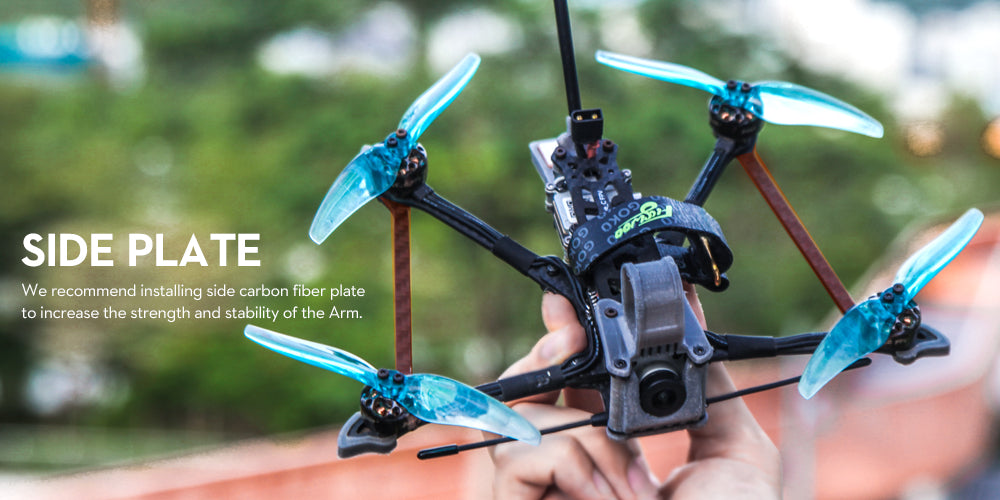 4、Flywoo Finder v1.0 how to work?
1\ Flywoo Finder v1.0 can power itself to beep and LED light to flash even the quad battery has been ejected.
2\ Fingder v1.0 can work for 4-5 hours.
3\ Press the button for 3 seconds to close it


Flywoo Goku Gps Mini V1.0  rescue function how to work  ? 
1. Before disarm, GPS must search for more than 5 satellites to lock the home position.
2. After disarm, observe the OSD data during the flight, and the rescue function can work normally only if the distance exceeds 100 m. Otherwise, the quad will crash.
3. If the remote control suddenly loses signal, the GPS rescue function will work automatically and return to the home position. (Set the AUX of GPS rescue mode in betaflight Failsafe, the default is AUX3 2000)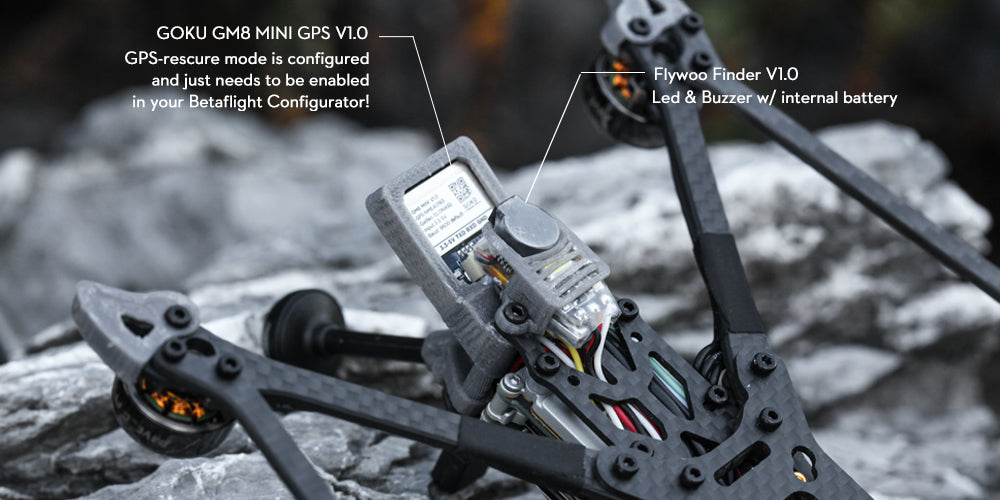 5\Flywoo  ATOMIC 5.8G antenna customized for Explorer LR ! Of course it is also suitable for any other FPV drones!  ( RHCP Ant )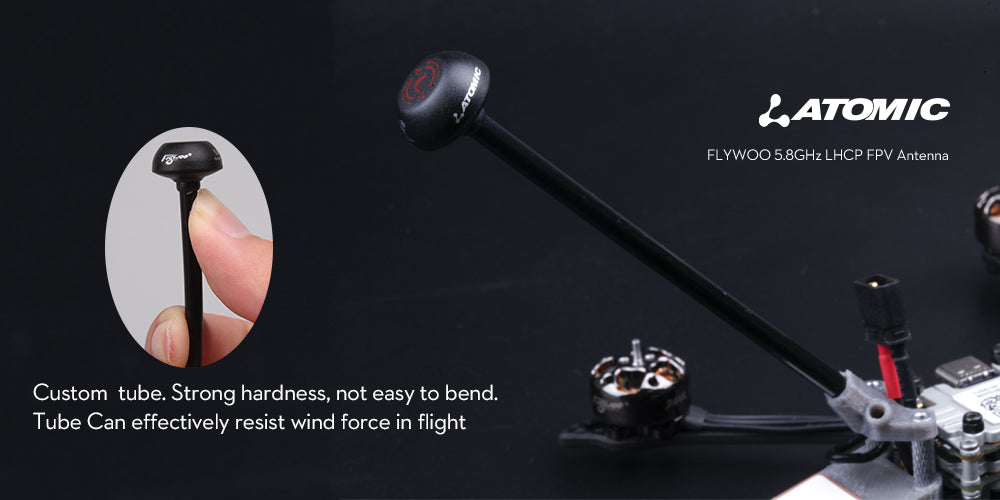 Package : 

1* Prebuilt and tested Explorer LR Drone 
1* Spare Front Arm 
1* Side carbon plate 1 set
1* Spare srew
2*Gemfan 4024 4pcs 
1*Flywoo 4X10mm Arm led board
1*Tbs crossfire Nano receiver