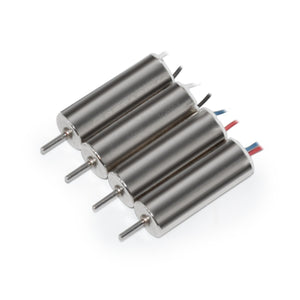 Description
This is our new fastest speed 7mm micro motor. These motors are design for pure speed. By breaking in your motors with a few batteries at no more than 50% to seat brushes and allowing motors to cool between flights you can greatly increase the life of your motors.
Never run motors in reverse as this will quickly wear down the motors brushes. Recommended battery size is a 500mah lipo 1s. Not designed for 2s opperation.
These 7mm motors are suitable for 75mm Tiny Whoop quadcopter like BETAFPV Beta75, Kingkong Tiny 7, Cheerson CX-95S etc.
BULLET POINT
Just fit for Beta75 airframe, NOT for Blade Inductrix, Tiny Whoop, Nano QX quadcopter
Basic Edition 17500KV / 60,000

 

RPM@3.4V
Motor Diameter: 7mm, Motor Length: 20mm, With 1.25mm JST Plug
Weight: about 3.5g