The BETAFPV 750mAh 4S Lipo batteries offer the best option for your flight experience! These batteries have an awesome performance with 95C discharge capability and the high-efficiency performance will satisfy all of the desires of Long-Range Flight.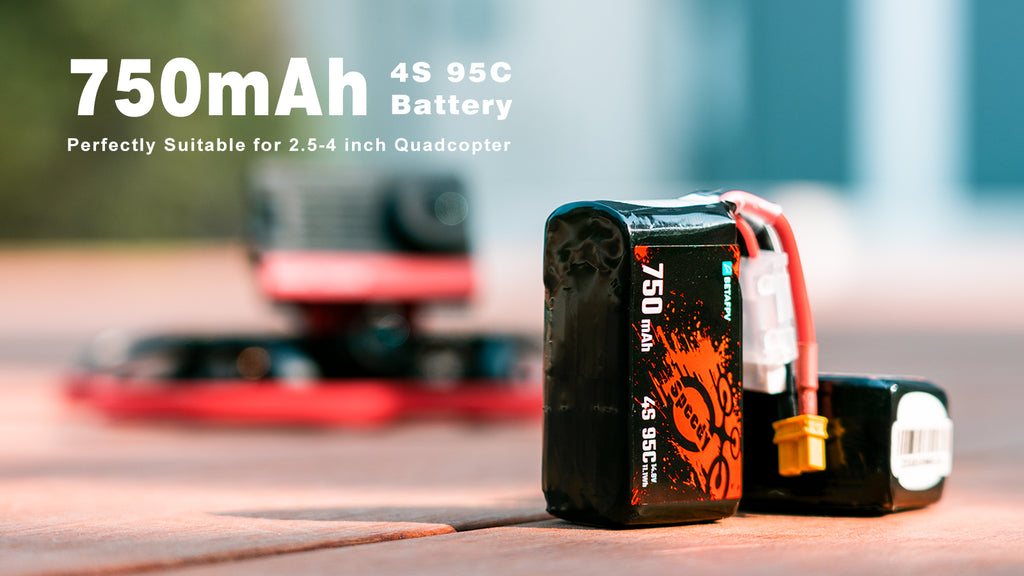 Bullet Point
The BETAFPV 4S 750mAh 95C Lipo Battery comes in a very compact size. The shape of this battery makes it works great on 4S whoop drones like

 

Beta95X V3 Whoop Quadcopter

 and 

Beta95X V3 HD Digital VTX

.

This battery has a 4S(14.8V) high voltage and 95C high discharge rate, combined with a 750mAh large battery capacity, which will greatly extend the flight time. (6.30mins for Beta95X V3 Digital VTX, 7mins for Beta95X V3.)
With the outstanding discharge performance, this battery allows pilots to accelerate to the full speed in a short time, and perform more actions during the flight.
Specification
Items: 7

50mAh 4S battery

Capacity: 750mAh
Power: 11.1Wh

Voltage: 14.8V

Rate: 95C
Weight: 81.74g

Dimension

: 60*30*25mm

Charge Plug

: XT30U Plug
Graph of 750mAh 4S Battery
There is a graph of the BETAFPV 750mAh 4S battery. The discharge current is 60A in this testing. In this battery experience, you could see that the BETAFPV 750mAh 4S battery has a great discharge performance, and it can give pilots a more powerful flight experience.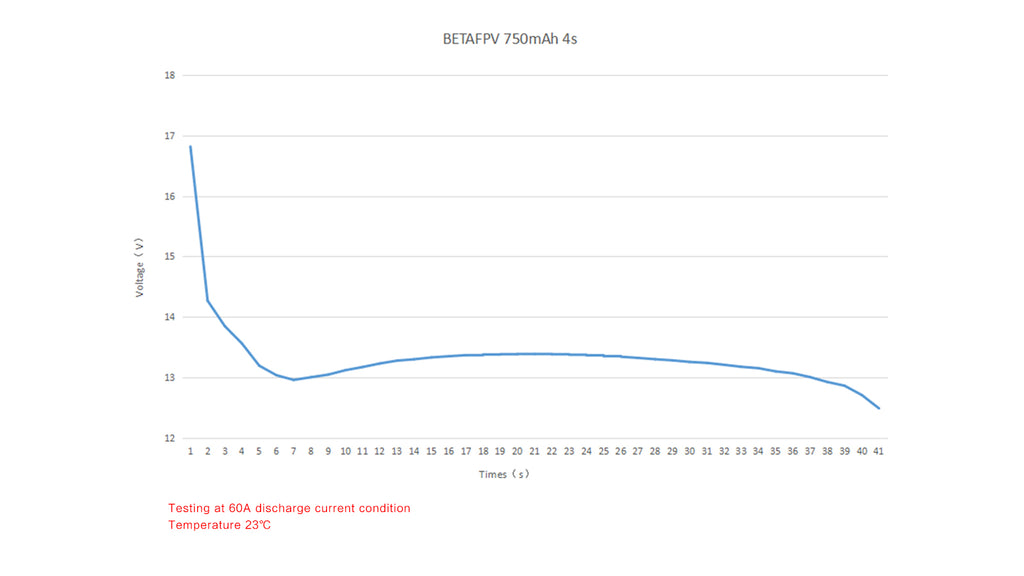 Dimension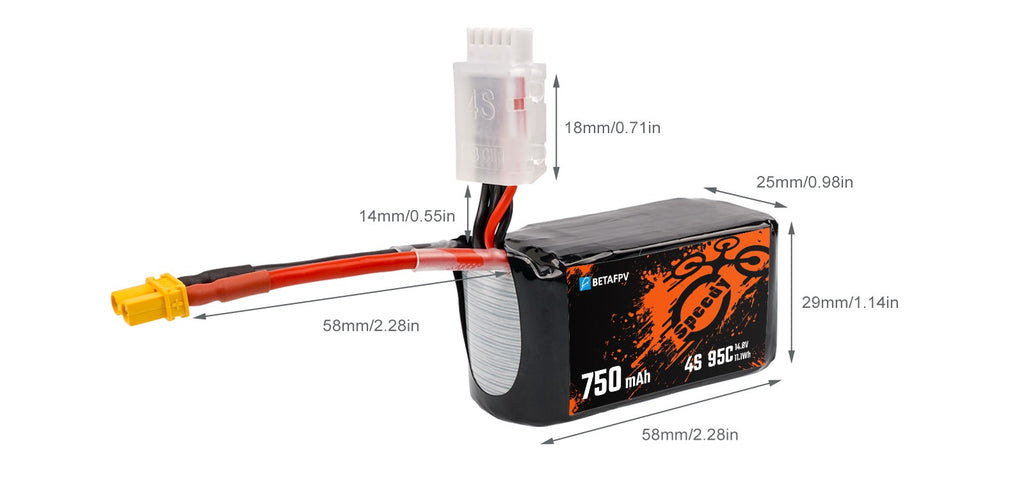 Package
2 * BETAFPV 750mAh 4S 95C Lipo Battery
Note:
1. Before you buy the batteries, please take a look at our shipping information page to check if we can ship batteries to your countries.
2. The ETA of the battery parcel is slower than the parcel that excludes batteries. Shipping Information Page.