Highlights & Specification :
1\ The lightweight 4-inch quad below 250g even if you connect with the battery, meet the current requested of FAA rules. Easy to control and long flight time, we strongly recommend to FPV beginners and pilots who like to cruise!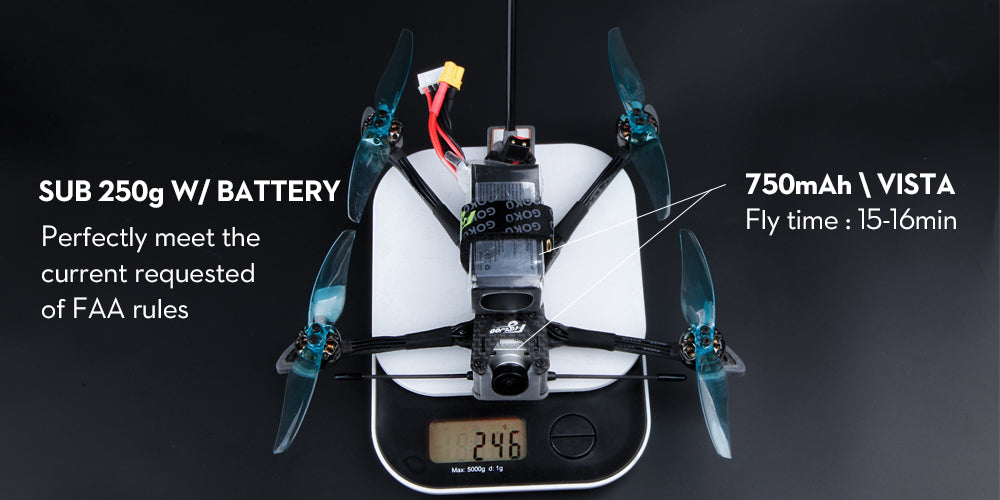 2\ Equipped with
 

GOKU 16X16 MICRO STACK
, and 
NIN 1404 v2-2750kv,
 support 4s battery. You can get up to 20 minutes for cruising! So this is a quad that is very suitable for FPV beginners and long range enthusiasts!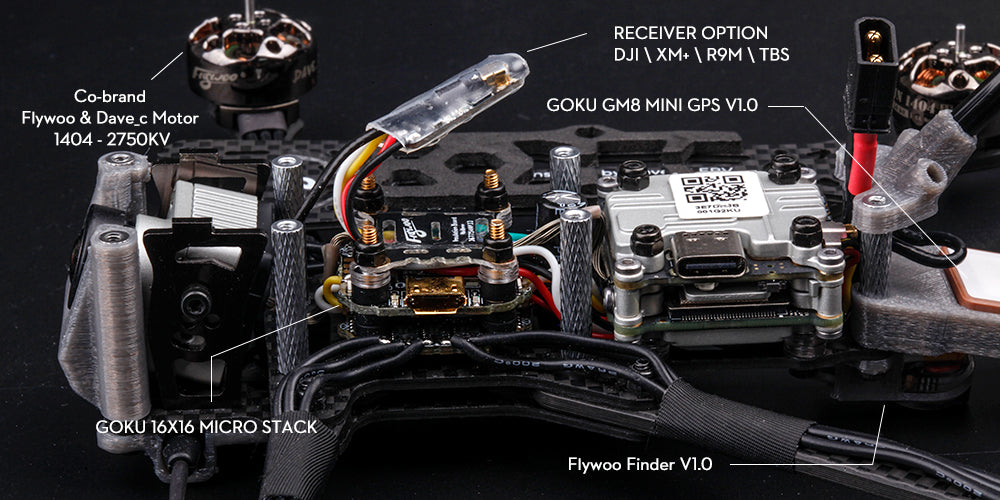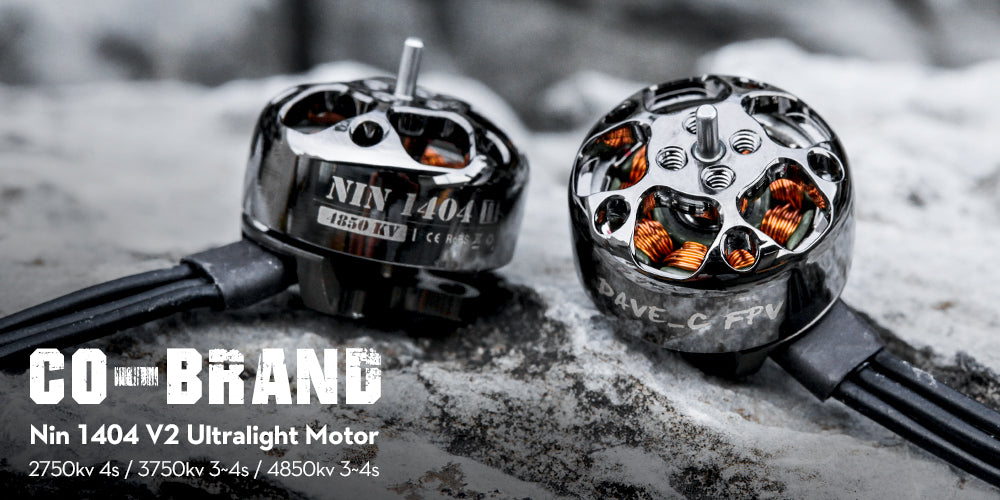 3、We recommend installing side carbon fiber plate to increase the strength and stability of the Arm.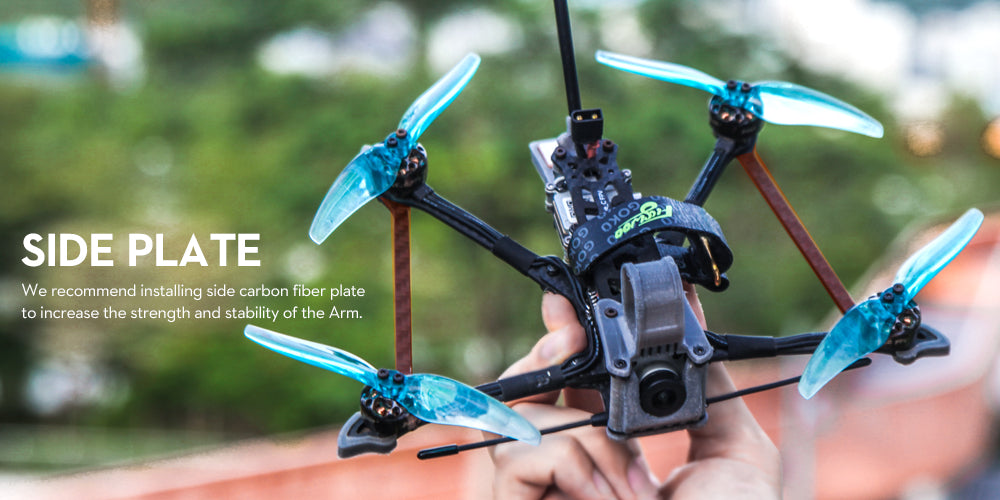 4、Flywoo Finder v1.0 how to work?
1\ Flywoo Finder v1.0 can power itself to beep and LED light to flash even the quad battery has been ejected.
2\ Fingder v1.0 can work for 4-5 hours.
3\ Press the button for 3 seconds to close it
Flywoo Goku Gps Mini V1.0  rescue function how to work  ? 
1. Before disarm, GPS must search for more than 5 satellites to lock the home position.
2. After disarm, observe the OSD data during the flight, and the rescue function can work normally only if the distance exceeds 100 m. Otherwise, the quad will crash.
3. If the remote control suddenly loses signal, the GPS rescue function will work automatically and return to the home position. (Set the AUX of GPS rescue mode in betaflight Failsafe, the default is AUX3 2000)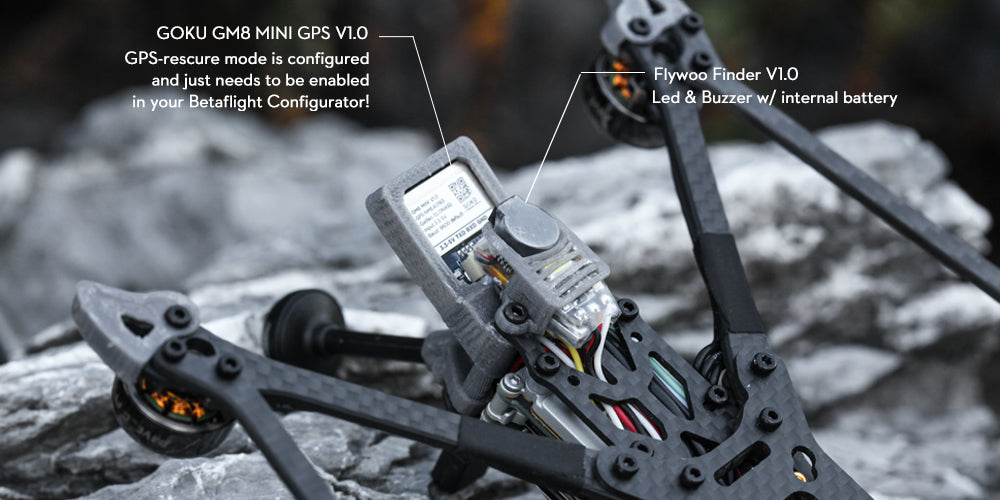 5\Flywoo  ATOMIC 5.8G antenna customized for Explorer LR ! Of course it is also suitable for any other FPV drones!  ( LHCP Ant )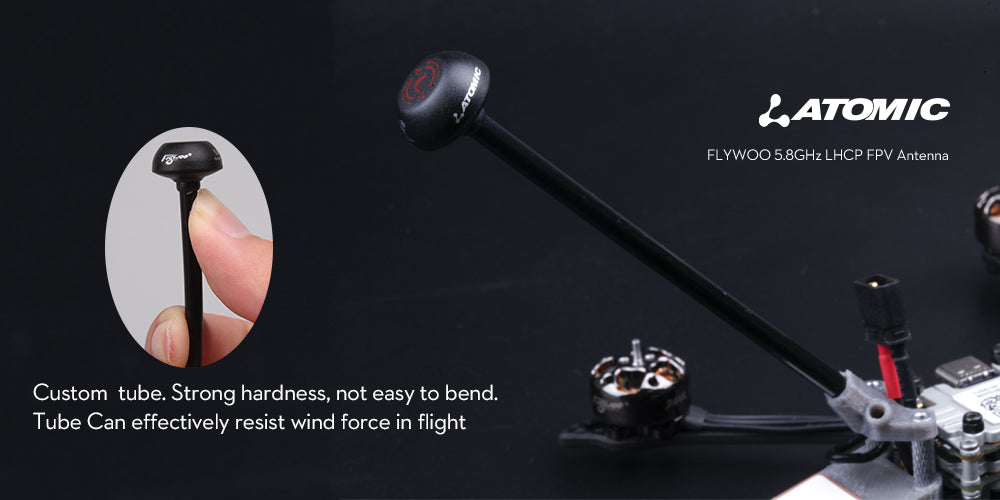 6\ In order to get the best flight experience, we used a better Vista cam, not a Nebula cam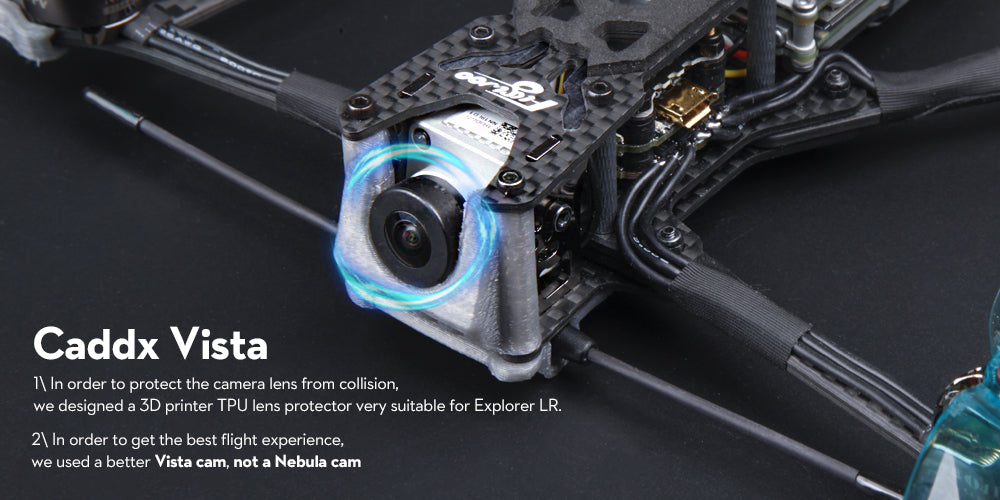 Package : 

1* Prebuilt and tested Explorer LR Drone 
1* Spare Front Arm 
1* Side carbon plate 1 set
1* Spare srew
2*Gemfan 4024 4pcs 
1*Flywoo 4X10mm Arm led board
1*Tbs nano receiver